mageba group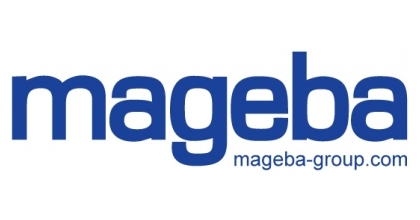 The company was established in 1963 and today has approximately 800 employees worldwide, of which more than 100 are engineers. Some 120 people work at the head office in Switzerland. mageba has subsidiary companies in Australia, Austria, China, Croatia, Czech Republic, Germany, Hungary, India, Mexico, Russia, Slovakia, South Korea, Turkey, United Kingdom and the USA. It is also exclusively represented in more than 50 other countries by authorised partner companies.
mageba has to date supplied bearings and expansion joints for more than 20,000 structures, meeting even the exceptional challenges posed by a number of the world's largest bridges.
Products and Services
Recent Reports & Case Studies
References and Selected Works
Structures & Projects
Chronology
1963

Establishment of mageba in Zurich by Reinhold Huber. The focus of its activities is on the design, production, sale and installation of bridge bearings and expansion joints.

1980
Construction of the world's largest test rig for structural bearings, with a capacity of 100,000 kN (10,000 tons).
1991
Certification of the company's quality system in accordance with ISO 9001 / EN 29001 (SQS certificate).
2001
Takeover by the company MSE and the two private investors T. Spuler and G. Moor. Start of a phase of dynamic growth.
2005

Establishment of mageba (Shanghai) Co., Ltd. with new manufacturing facilities in Fengxian District, Shanghai.

2007

Establishment of mageba Bridge Products Pvt. Ltd.,Kolkata, India.

2008
Major expansion of the company's production facilities in Fussach, Austria.
2009
The town of Bulach presents mageba with an award for sustainability in the fields of economy, ecology and social matters.
2010
Significant investments in the Bulach headquarters and manufacturing facilities.
2011

Setting up of new subsidiary companies:

mageba USA LLC (East Office), New York, USA
mageba USA LLC (West Office), San Jose, USA
mageba A.Ş., Çayırova / Kocaeli, Turkey
mageba (Korea) Co. Ltd., Seoul, South Korea

2012
Further expansion of the Bulach manufacturing facilities. "Entrepreneur of the year" - mageba is honoured as one of Switzerland's best companies reaching the finals of the prestigious international award.
2013

mageba celebrates 50-year anniversary.

Establishment of new subsidiaries:

mageba Mexico, Mexico City, Mexico
mageba (UK) Ltd., London, United Kingdom

Big restoration of the factory in Bülach, Switzerland, including installation of solar panels on the roof for sustainable energy supply. Prix SVC Entrepreneur Award - mageba again recognised as one of the best SMEs in the Zurich Economic Area.

2014

Acquisition of RW Sollinger Hütte GmbH and integration into the mageba group

Establishment of representation offices:

mageba Russia, Moscow, Russia
mageba Russia, St. Petersburg, Russia

Establishment of new subsidiaries:

mageba (Australia) Pty Ltd., Blacktown, Australia
mageba Adria d.o.o., Zagreb, Croatia
mageba CS s.r.o., Brno, Czech Republic
mageba Hungary Kft., Nyírtelek, Hungary

2015

Acquisition of the Australian Ludowici Engineer Rubber Products Pty Ltd (LERP) and integration into the mageba group. Takeover of the manufacturing and NATA (National Association of Testing Authorities, Australia) accredited testing facilities at St Marys (Sydney, NSW).

Official buy-out of the former RW-Group facilities in Slovakia with the foundation of mageba Slovakia s.r.o.

2016

Establishment of new AISC-certified production facility in Pottstown, USA.
Contact Information
Relevant Websites
About this
data sheet
Firm-ID
1002986
Published on:
17/01/2003
Last updated on:
24/01/2023