Dongshuimen Bridge
General Information
Project Type
Location
Technical Information
Dimensions
total length
858 m
span lengths
222.5 m - 445 m - 190.5 m
number of tracks
2
number of lanes
2 x 4
roadway / carriageway width
2 x 16 m
walkway width
2 x 3 m
Design Loads
| | | |
| --- | --- | --- |
| railroad bridge | design speed | 100 km/h |
| road bridge | design speed | 40 km/h |
Materials
| | |
| --- | --- |
| deck | steel |
| pylons | reinforced concrete |
Case Studies and Applied Products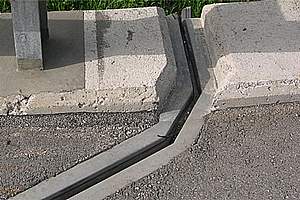 The RS Expansion Joint is designed for highly loaded bridges with heavy traffic. In normal situations it allows movements up to 80 mm. The Single Gap Joint RS type construction consists of two heavy steel edge profiles with anchor brack ... [more]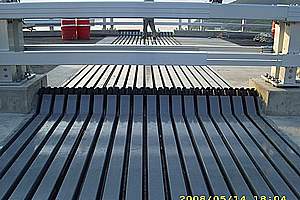 Modular Expansion Joints can be constructed for any movements, from about 100 mm up to 2,000 mm and more. They allow movements in all 3 directions and rotations around all 3 axes.
[more]
Relevant Web Sites
Relevant Publications
(2009):

Design Concept of the Twin River Bridges in Chongqing

. Presented at: IABSE Workshop: Recent Major Bridges, Shanghai, China, 11-12 May 2009, pp. 128-134.

(2015):

Design of Twin River Bridges for Light Rail Transit and Highway

. Presented at: IABSE Conference: Structural Engineering: Providing Solutions to Global Challenges, Geneva, Switzerland, September 2015, pp. 2070-2077.

(2016):

Key Technology and Innovation Design of Chonging Dongshuimen Yangtzer River Bridge

. Presented at: IABSE Congress: Challenges in Design and Construction of an Innovative and Sustainable Built Environment, Stockholm, Sweden, 21-23 September 2016, pp. 794-801.
About this
data sheet
Structure-ID
20071789
Published on:
13/10/2016
Last updated on:
30/05/2017