Golden Ears Bridge
General Information
Project Type
Location
Technical Information
Dimensions
main bridge
total length
968 m
main spans
3 x 242 m
span lengths
121 m - 3 x 242 m - 121 m
deck
girder depth
2.70 - 4.50 m
total width
31.50 m
pylons
pylon height (above deck)
40.00 m
pylon height (above ground)
69.00 m
northern approach viaduct
total length
1.4 km
southern approach viaduct
total length
842 m
Case Studies and Applied Products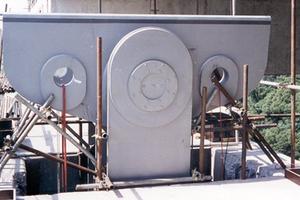 mageba has more than 40 years manufacturing know-how in the manufacturing of special bearings.
[more]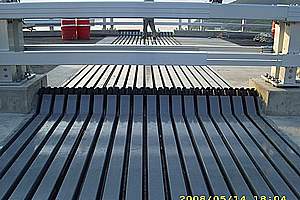 Modular Expansion Joints can be constructed for any movements, from about 100 mm up to 2,000 mm and more. They allow movements in all 3 directions and rotations around all 3 axes.
[more]
Chronology
| | |
| --- | --- |
| 10 March 2006 | The joint venture Golden Crossing Group and TransLink finalize their agreement to design, build, operate and finance the bridge. |
| 16 June 2009 | The bridge is opened to traffic. |
Participants
Owner
Design
Structural engineering
Geotechnical engineering
Checking engineering
Co-contractor
Prestressing bars
Bearings
Expansion joints
Hydraulics
Relevant Web Sites
Relevant Publications
More publications...
About this
data sheet
Structure-ID
20013072
Published on:
25/08/2004
Last updated on:
05/02/2016