Angus L. Macdonald Bridge
General Information
Project Type
Location
Technical Information
Dimensions
main span
441 m
width
11.5 m
total length
1 347 m
suspended length
762.1 m
pylons
height
102.9 m
Materials
| | |
| --- | --- |
| pylons | steel |
| deck truss | steel |
Case Studies and Applied Products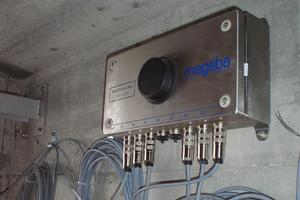 Robo®Control detects the absence of machine specifications at the component and conveys these to a central computer. There the data are processed and they are made available to the clients through internet.
[more]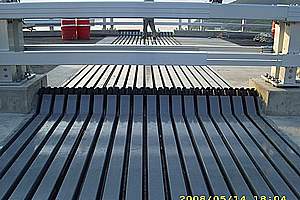 Modular Expansion Joints can be constructed for any movements, from about 100 mm up to 2,000 mm and more. They allow movements in all 3 directions and rotations around all 3 axes.
[more]
Participants
Initial construction (1952-1955)
Design
Reconfiguration (1999)
Design
Deck replacement (2014)
Structural engineering
Contractor
Expansion joints
Remote monitoring system
Relevant Web Sites
Relevant Publications
More publications...
About this
data sheet
Structure-ID
20006027
Published on:
06/10/2002
Last updated on:
05/02/2016