Ganga Rail–Road Bridge (Patna)
General Information
Project Type
Location
Technical Information
Dimensions
total length
4 556 m
standard span lengths
123 m
Materials
Case Studies and Applied Products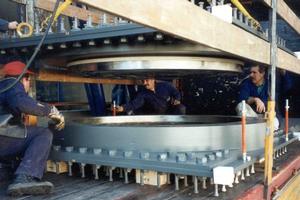 mageba Pot Bearings are durable bearings that can be used in many situations, whether in big or small bridges, or a variety of engineering structures.
[more]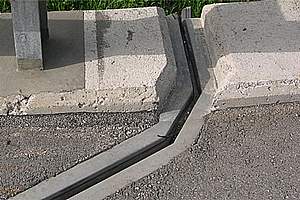 The RS Expansion Joint is designed for highly loaded bridges with heavy traffic. In normal situations it allows movements up to 80 mm. The Single Gap Joint RS type construction consists of two heavy steel edge profiles with anchor brack ... [more]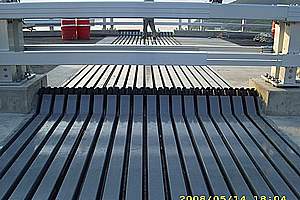 Modular Expansion Joints can be constructed for any movements, from about 100 mm up to 2,000 mm and more. They allow movements in all 3 directions and rotations around all 3 axes.
[more]
Participants
Contractor
Bearings
Expansion joints
Relevant Web Sites
About this
data sheet
Structure-ID
20010016
Published on:
19/08/2003
Last updated on:
05/02/2016