Incheon Bridge
General Information
| | |
| --- | --- |
| Name in local language: | 인천대교 (Incheon-daegyo) |
| Other name(s): | Incheon Grand Bridge |
| Beginning of works: | 2005 |
| Completion: | 26 October 2009 |
| Status: | in use |
Project Type
Awards and Distinctions
Location
Location:
Incheon,

South Korea



Coordinates:
37° 24' 50.76" N 126° 33' 59" E
Coordinates:
37° 24' 22.77" N 126° 36' 36.21" E
Coordinates:
37° 28' 17.41" N 126° 30' 41.42" E
Technical Information
Dimensions
total length
21.38 km
main bridge
main span
800 m
total length
1 480 m
span lengths
80 m - 260 m - 800 m - 260 m - 80 m
pylons
height
238.5 m
Materials
| | |
| --- | --- |
| piers | reinforced concrete |
| pylons | reinforced concrete |
| deck of main bridge | steel |
| deck of approach viaduct | precast prestressed concrete |
Case Studies and Applied Products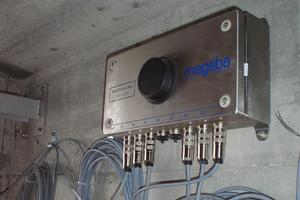 Robo®Control detects the absence of machine specifications at the component and conveys these to a central computer. There the data are processed and they are made available to the clients through internet.
[more]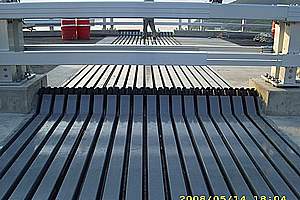 Modular Expansion Joints can be constructed for any movements, from about 100 mm up to 2,000 mm and more. They allow movements in all 3 directions and rotations around all 3 axes.
[more]
Participants
Wind analysis
Structural engineering
Checking engineering
Main contractor
Co-contractor
Prestressing bars
Expansion joints
Specialist consultants
Remote monitoring system
Relevant Web Sites
Relevant Publications
More publications...
About this
data sheet
Structure-ID
20015446
Published on:
07/03/2005
Last updated on:
05/02/2016