Teupe & Söhne Gerüstbau GmbH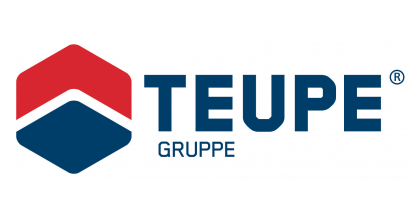 Your partner for scaffolding and lifting technology
We are an innovative company in the fields of scaffolding and lifting technology and are among the market leaders in Germany. From decades of experience, we have specialized engineering knowledge and offer our customers object-related customized solutions. We are active throughout Germany and Europe. Under the umbrella of the Teupe Group, we employ a total of around 400 people at our headquarters in Stadtlohn and five other locations as well as in Austria and Switzerland.
Our range of services in the areas of scaffolding, lifting technology, mechanical engineering, steel construction and engineering includes the divisions of work and protective scaffolding, shoring, special structures, room and ceiling scaffolding, industrial scaffolding and industrial climbing technology, building and weather protection enclosures as well as scaffolding for the renovation of listed buildings and sacred buildings, stair towers, construction and passenger freight elevators to access systems for every task, electric suspended scaffolding, bridge inspection trolleys and permanent installations.
Quality solutions
We are there for you 24 hours a day – 365 days a year.
Recent Reports & Case Studies
References and Selected Works
Structures & Projects
Participation in the following structures and projects:
Chronology
1951

Company founded by Heinrich Teupe selling timber ladder scaffolding

1960

National distribution of rapidly erected frame scaffolding and complex travelling and hanging scaffolds

1972

Hire and erection of scaffolding

1974

Formation of the lifting machinery department

1980

Entry of the sons Josef and Bernhard Teupe into the company, both are now active as directors

1984
Start of load-bearing scaffolding activity
1992

Opening of the branch in Jena

1994

Opening of the branch in Hamburg

1997

Takeover of GESTA Gesellschaft für Stahlrohrgerüste mbH, Dormagen and start of activity in industrial scaffolding

Takeover of Gerüstbau Karl Breit, Bonn as a branch of Teupe & Söhne Gerüstbau GmbH

2009

Takeover of Preuß Gerüstbau, Heilbronn as a branch of Teupe & Söhne Gerüstbau GmbH
Contact Information
About this
data sheet
Firm-ID
1011290
Published on:
12/12/2012
Last updated on:
27/03/2023