Donnersbergerbrücke
General Information
| | |
| --- | --- |
| Completion: | May 1972 |
| Status: | in use |
Project Type
Location
Technical Information
Dimensions
total length
1 124.12 m
bridge Arnulfstraße
span
45.0 m
deck
deck depth
1.47 m
deck width
26.5 m
bridge Landsberger Straße
span lengths
27.77 m - 29.23 m
deck
deck depth
1.45 m
deck width
26.5 m
main bridge
span lengths
48 m - 35 m - 2 x 30 m - 28 m - 49 m -39 m
deck
deck depth
1.57 - 1.67 m
total width
47.00 m
Quantities
prestressing steel
850 t
reinforcing steel
3 400 t
Materials
| | |
| --- | --- |
| superstructure | prestressed concrete |
| piers | reinforced concrete |
| abutments | reinforced concrete |
Case Studies and Applied Products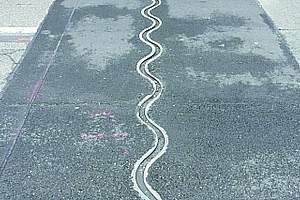 In road construction, reduction of noise emission has been an important topic for years. Maurer Söhne in Munich, the specialist in structural protection systems, provides an innovative contribution: the XW 1 expansion joint, a new developme ...
[more]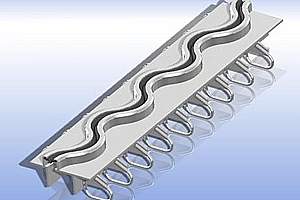 Expansion joints type MAURER XW1 represent the further development of the well-proven MAURER single seal expansion joint system. The increased movement capacity (100 mm instead of 80 mm) is combined with a noise reduction effect originating from the innovative geomet ... [more]
Participants
Expansion joints
Renovation (1988-1998)
Structural engineering
Relevant Web Sites
There currently are no relevant websites listed.
About this
data sheet
Structure-ID
20008833
Published on:
23/03/2003
Last updated on:
26/10/2021