Orhideea Towers
General Information
Project Type
Location
Technical Information
Dimensions
gross floor area
37 000 m²
Northern tower
height
85 m
number of floors (above ground)
17
Southern tower
height
64 m
number of floors (above ground)
13
Materials
Case Studies and Applied Products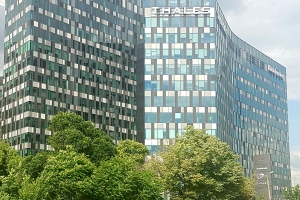 Bucharest is about to get a "huge butterfly": two slim office towers, the floor plan of which resembles a butterfly. The wing tips are designed as an elastic steel skeleton and thus are particularly vulnerable to earthquakes and wind.
[more]
Participants
Architecture
Structural engineering
Material supplier
Relevant Web Sites
There currently are no relevant websites listed.
About this
data sheet
Structure-ID
20077615
Published on:
26/06/2019
Last updated on:
27/06/2019