3dtex GmbH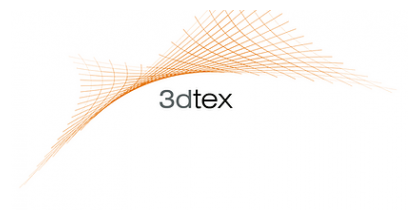 3dtex is a general contractor for holistic design and construction in the specialist field of textile architecture. Here, quality and precision are realized down to the last detail with a high degree of design intent and aesthetics in membrane construction. Through many years of experience in the field, the 3dtex team is able to realize groundbreaking building projects, including the largest free-span ETFE cushion roof.
The worldwide projects 3dtex realizes are custom-made unique pieces, which require an intensive and personal involvement with the wishes of the client or architect and the requirements of the site. Through competence, innovation and flexible management, the 3dtex team is able to respond to each project and thus meet the demand for a unique building.
If desired, 3dtex can take over individual service phases or manage a project from the first sketch to completion. The team works with a network of highly qualified specialists such as fabric manufacturers, membrane fabricators, testing institutes and trained industrial climbers. The control by 3dtex's office allows for horizons that are fixed in terms of technology, design, time and finances, and flawless progress of the project.
Our range of services includes:
Conceptual consulting, preliminary design, visualizations
Geometric form-finding, static analysis, dimensioning of the constructive elements, static detail verifications according to DIN
Manufacturing of all individual parts such as membrane, ropes, steel construction, fasteners etc. by long-term suppliers according to the specifications and control of 3dtex GmbH
Project management and quality assurance
Delivery and assembly on site
3dtex sees itself as a partner for architects for the realization of sophisticated membrane buildings but is also continuously involved in research projects and product developments in the field of membrane architecture.
References and Selected Works
Structures & Projects
Participation in the following structures and projects:
Contact Information
Website:
3dtex
Address:
3dtex GmbH
Choriner Str. 57


10435

Berlin




Germany

Phone:

+49 (0)30 / 43735068

Fax:

+49 (0)30 / 41725547

E-mail:

info@3dtex.de
About this
data sheet
Firm-ID
1010394
Published on:
03/12/2010
Last updated on:
27/01/2023