Olympic Summer Games 2012
General Information
| | |
| --- | --- |
| Other name(s): | Games of the XXX Olympiad |
| Beginning of works: | 27 July 2012 |
| Completion: | 12 August 2012 |
| Status: | finished |
Project Type
Location
Technical Information
There currently is no technical data available.
Case Studies and Applied Products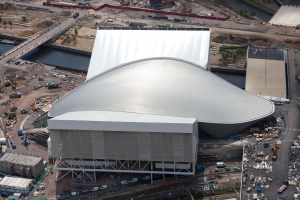 The diverse load-bearing thermal insulation solutions offered by the Schöck Isokorb range are demonstrated by its extensive use throughout the Olympic Village and the Aquatics Centre. It is the largest ever single project for Schöck and ... [more]
Participants
Currently there is no information available about persons or companies having participated in this project.
Relevant Web Sites
Relevant Publications
More publications...
About this
data sheet
Structure-ID
10000667
Published on:
06/07/2005
Last updated on:
13/03/2023