Letalnica bratov Gorišek
General Information
| | |
| --- | --- |
| Other name(s): | Flying hill of Gorišek brothers |
| Completion: | 2015 |
| Status: | in use |
Project Type
Location
Technical Information
There currently is no technical data available.
Case Studies and Applied Products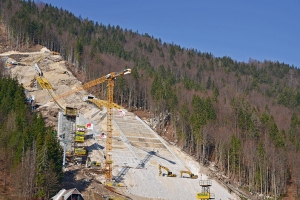 Ski jumping looks back on a long tradition in what is known as the valley of ski jumps in Planica, Slovenia. The first ski jumps in this region were built before 1930. Today, the "Letalnica bratov Gorišek" ski jump, or for short, Letalni ... [more]
Participants
Contractor
Ground anchors
Relevant Web Sites
There currently are no relevant websites listed.
About this
data sheet
Structure-ID
20071064
Published on:
05/04/2016
Last updated on:
09/07/2017