Three Dimensional Fem Calculation of Stress Ribbons on Saddles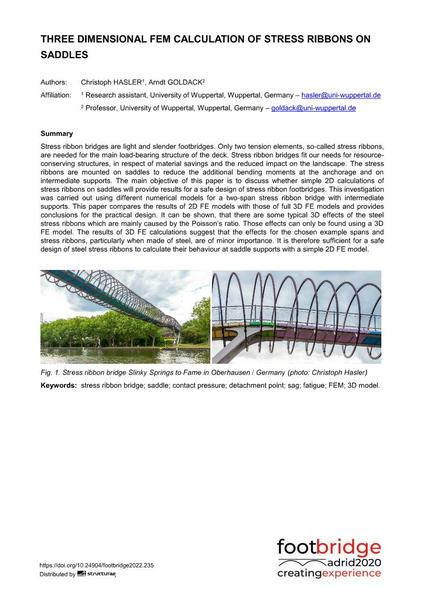 Author(s):

Christoph Hasler




Arndt Goldack



Medium:
conference paper
Language(s):
Conference:
Footbridge 2022: Creating Experience, Madrid, Spain, 07-09 September 2022
Published in:
Footbridge Madrid 2022 - Creating Experience
DOI:
10.24904/footbridge2022.235
Keywords:

fatigue

FEM

stress ribbon bridge

contact pressure

3D model

saddle

detachment point

sag

License:

This creative work is copyrighted. The copyright holder(s) do(es) not grant any usage rights other than viewing and downloading the work for personal use. Further copying or publication requires the permission of the copyright holder(s).