Breathing Life into an Urban Connection by Reusing Foundations and Derelict Land in Kingston, London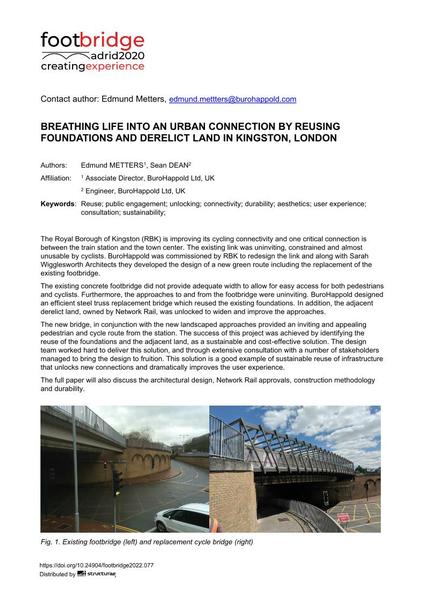 Author(s):

Edmund Metters




Sean Dean



Medium:
conference paper
Language(s):
Conference:
Footbridge 2022: Creating Experience, Madrid, Spain, 07-09 September 2022
Published in:
Footbridge Madrid 2022 - Creating Experience
DOI:
10.24904/footbridge2022.077
Keywords:

aesthetics

sustainability

durability

reuse

connectivity

user experience

public engagement

unlocking

consultation

License:

This creative work is copyrighted. The copyright holder(s) do(es) not grant any usage rights other than viewing and downloading the work for personal use. Further copying or publication requires the permission of the copyright holder(s).