Anta Ingeniería Civil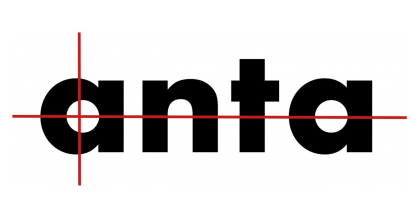 ANTA's design philosophy is based on integration into the environment, the continuous search for simplicity and the use of forms that emanate from structural behavior.
ANTA was founded in 2003 by Dr. Engineer Mario Guisasola.
ANTA is located in San Sebastian, in the north of Spain, from where it has been designing structures with a distinctive stamp since 2003 under the direction of engineer Dr. Mario Guisasola.
ANTA's design fundamentals can be summarized in three words: landscape, simplicity, and structural form.
The landscape is a protagonist that must be understood and integrated into the design in a natural way. Its understanding begins with the analysis of its morphology and its interpretation in basic lines that allow it to be identified and integrated into the geometry of the design. The geometry of the work corresponds to the set formed by the silhouette of the structure and the lines previously defined by the terrain. A good combination of both is synonymous with success. The points of connection of the structure with the terrain define the type of support of the structure and, therefore, its structural scheme. The geographic space establishes the boundary conditions that shape the character of the structure.
The continuous search for simplicity is a process that allows obtaining a simple solution that provides a unique response to all the needs of the project. The design must be based on a permanent search for simplicity, eliminating step by step all superfluous elements. This process is complex because all the elements must be analyzed globally from a functional, constructive, aesthetic, structural, and economic point of view, and then stylized, integrated and in some cases hidden. If something can be simple, why make it difficult? If a design choice results in a complex element of definition or construction, a new vision is adopted to avoid it. The design process can become complex, but never the result.
The structural forms of ANTA's designs are based on the forces acting on the structure and thus become a source of inspiration. Stress diagrams are visual expressions of the structure. The adoption of these graphics as a structural silhouette increases structural efficiency, visualises the structural resistance, and generates fluid and organic forms that integrate themselves will into nature.
Products and Services
References and Selected Works
Structures & Projects
Participation in the following structures and projects:
Contact Information
Relevant Persons
Relevant Websites
About this
data sheet
Firm-ID
1010432
Published on:
27/01/2011
Last updated on:
15/03/2023