Advertisement
Maurer Söhne GmbH & Co. KG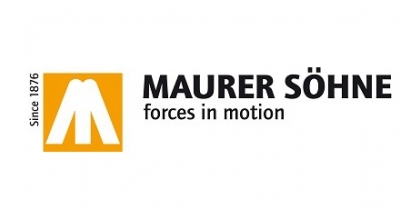 With proprietarily developed and manufactured products, Maurer Söhne holds a leading position worldwide when it comes to ensuring a smooth interaction of forces and movements occurring in different structures.
The business area "Structural Protection Systems"
helps to avoid damage to structures caused by forces in motion. Maurer Söhne produces load transferring devices, which protect structures against overstress. Additional safety is provided by the monitoring of forces and movements.
The product line includes:
expansion joints
structural bearings
seismic devices
vibration absorbers
The business area "Transport & Rides"
makes use of forces in motion to create experiences. Production includes a diverse range of turnkey constructions with complex dynamic force effects and movement-absorbing structures, especially destined for leisure facilities.
The product line includes:
roller coasters
amusement rides
passenger transportation systems
guideways for roller coasters
guideways for transportation systems
The business area "Constructional Steelwork"
completes the product spectrum. The core competence includes the planning and manufacture of
special structures
tower-like structures
steel stacks.
Maurer Söhne consistently develops, produces and installs innovative custom-made solutions along the entire product line. Decades of experience, scope of competences and the close interrelation between development and production provide an excellent basis for realising these solutions.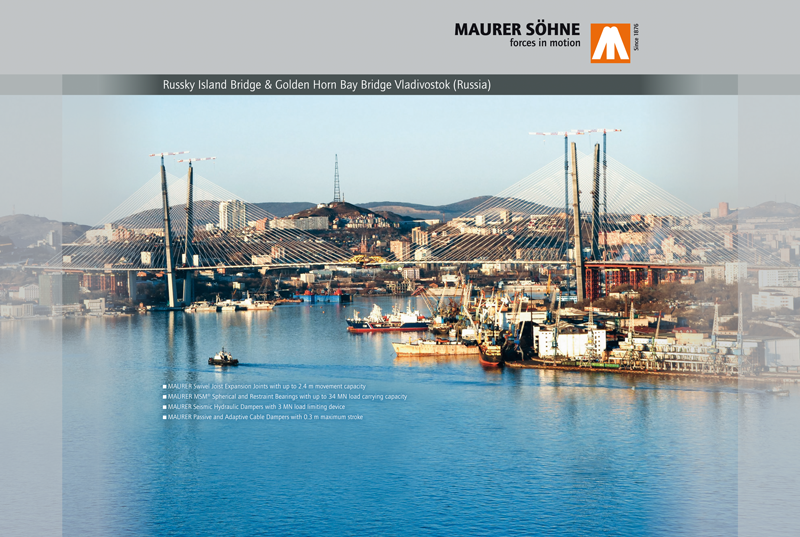 The establishment of Maurer Söhne GmbH & Co. KG in Munich dates back to the year 1876. Continuous growth has enabled Maurer Söhne to secure and enlarge their market position. In 2012, around 900 employees worldwide created a turnover of 130 million Euro. Maurer's headquarters and main production site are based in Munich. Lünen near Dortmund is home to the company's branch office. Another branch factory is located in Bernsdorf near Dresden. The company operates own production plants in China, India and Turkey. Besides, there are subsidiary companies and representatives in more than 60 other countries.
As a manufacturer of externally supervised products with certificate of conformity, Maurer Söhne is committed to delivering quality that exceeds common standards. Maurer Söhne's quality management system and environmental management system are certified in accordance with DIN ISO 9001 and DIN ISO 14001, respectively.
Products and Services
Recent Reports & Case Studies
References and Selected Works
Structures & Projects
Participation in the following structures and projects:
Chronology
Contact Information
Related Companies
About this
data sheet
Firm-ID
1000283
Published on:
20/05/2000
Last updated on:
02/08/2020